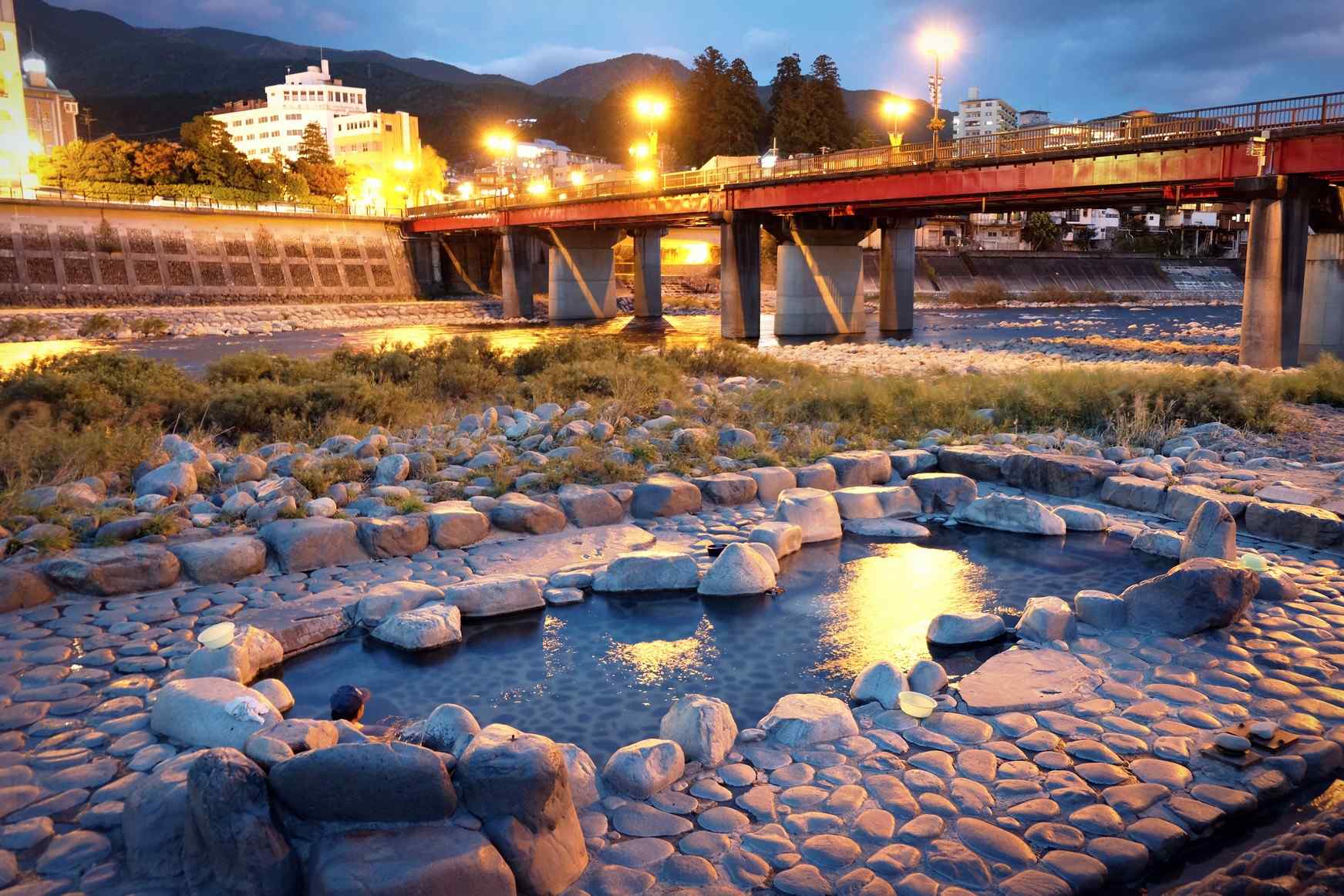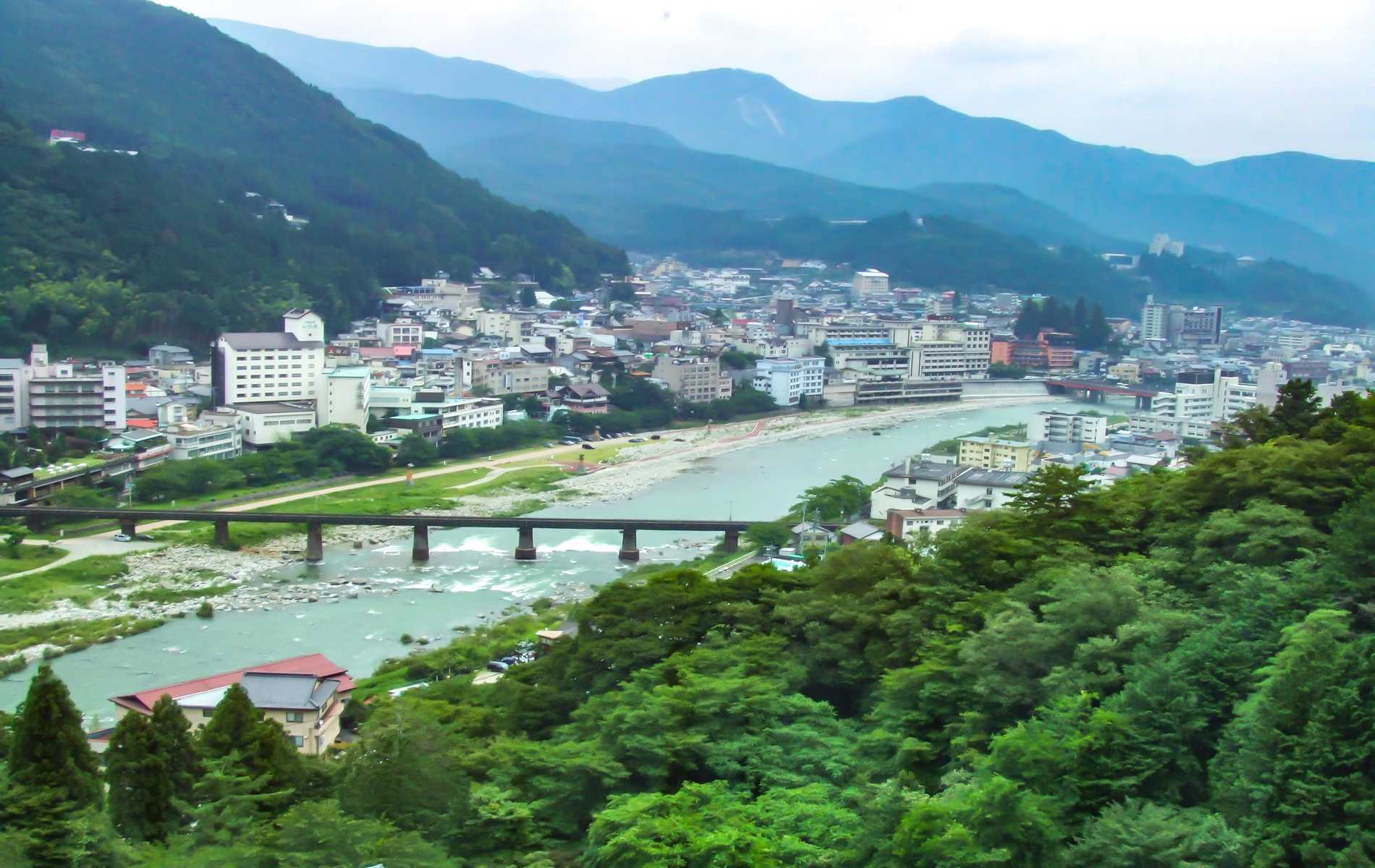 Discover Gero Onsen
Gero Onsen, a world-renowned spa resort, attracts over a million visitors each year with its fantastic natural hot springs. After soaking in the soothing waters, explore the nearby Gassho Village, an open-air museum showcasing traditional gassho-zukuri architecture. Nature lovers can also visit the nearby Gandate Park or marvel at the Osaka Waterfall. Experience the healing powers of Gero Onsen's mineral-rich waters and discover the area's cultural and natural attractions for a truly rejuvenating getaway.
Things to see and do
Tours and Activities
FAQs
Getting around in Gero Onsen
The easiest way around Gero Onsen is on foot, since the major sights and attractions are within walking distance from each other. Though, some sights are located a bit further ahead, where a car or bus might be necessary. 
Since Gero Onsen is located quite rurally, it is best to rent a car ahead from one of the bigger destinations close by. You can use our car rental widget in the FAQ menu below. 
Getting to Gero Onsen
Public transportation:
To get from Nagoya to Gero Onsen by public transportation, travelers need to take a train or a bus. Detailed instructions are as follows:
Train: Take the JR Limited Express "Hida" from Nagoya Station to Gero Station. The journey takes approximately 1 hour and 40 minutes.

Bus: Take the Gifu Bus from Meitetsu Bus Center in Nagoya to Gero Onsen. The journey takes about 2 hours and 30 minutes.
Valid rail passes:
Nearest airport:
The nearest and most convenient airport is Chubu Centrair Airport in Nagoya. 
by car: approximately 3 hours

by public transport: approximately 3 hours
Rental cars:
How long to stay in Gero Onsen
We recommend staying in Gero Onsen between half a day and one day. 
 
Seasonal information
Cherry blossoms:
The best time to see cherry blossoms in Japan is usually between late March and early April. Although the blooming period can vary slightly from year to year. 
 
Hiking:
The hiking season in this area typically runs from Spring until Autumn.
Festivals in Gero Onsen
There are several festivals here throughout the year. Please be advised that the following list is based upon previous entries of those festivals and that the dates might have changed slightly in the following year. It is also possible that the entire festival is cancelled in the case of heavy rainfall or a natural disaster. Please check with the official organisers' website for the most up-to-date information. 
​​​​​​
For the exact location of any of the festivals listed here, you can consult our map above by clicking on the icon in the upper most corner of the map to open the map legend. Festivals are hidden by default but can be made visible by clicking on the "Festivals" checkbox in the map legend.
Tanokami Festival (Hanagasa Festival)

Gero Hot Springs Festival

Mazegawa Fireworks Festival

Gero Onsen Fireworks Musical Winter Performance
Flights to Gero Onsen
Nearest airport:
The nearest and most convenient airport is Chubu Centrair Airport in Nagoya. 
by car: approximately 3 hours

by public transport: approximately 3 hours
Getting mobile data in Japan
We recommend the following options for staying connected in Japan:
Day trips from Gero Onsen