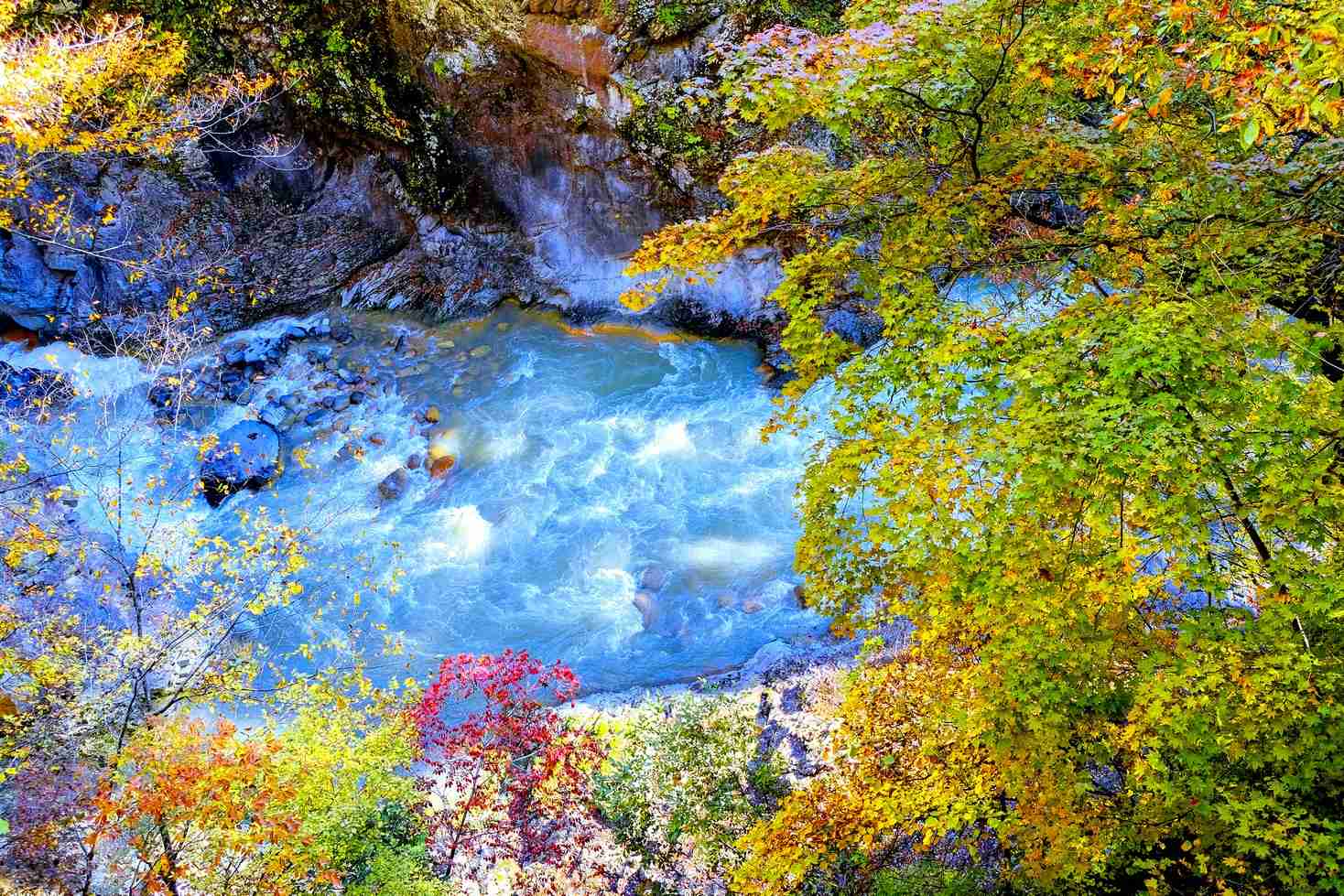 Discover Kawarayu Onsen
Indulge in the serene atmosphere of Kawarayu Onsen, a small hot spring town boasting impressive natural wonders. Explore the Yanba Dam, Agatsuma Gorge, or hike to the summit of Mount Iwabitsu. For those seeking an outdoor adventure and rejuvenating retreat, Kawarayu Onsen is the perfect choice.
Things to see and do
FAQs
Getting around in Kawarayu Onsen
The easiest way around Kawarayu Onsen is on foot, since the major sights and attractions are within walking distance from each other. Though, some sights are located a bit further ahead, where a car or bus might be necessary. If you decide to rent a car, it is advised to do so from the nearest airport in the vicinity. You can use our car rental widget in the FAQ menu below. 
Getting to Kawarayu Onsen
Public transportation: 
To get from Tokyo to Kawarayu Onsen by public transportation, travelers need to take a train and a bus. Detailed instructions are as follows:
Nearest airport: 
The nearest and most convenient airport is Haneda Airport in Tokyo. 
Car rentals:
How long to stay in Kawarayu Onsen
We recommend staying here for about one day. 
 
Hotels near Kawarayu Onsen
Getting mobile data in Japan
We recommend the following options for staying connected in Japan:
Day trips from Kawarayu Onsen